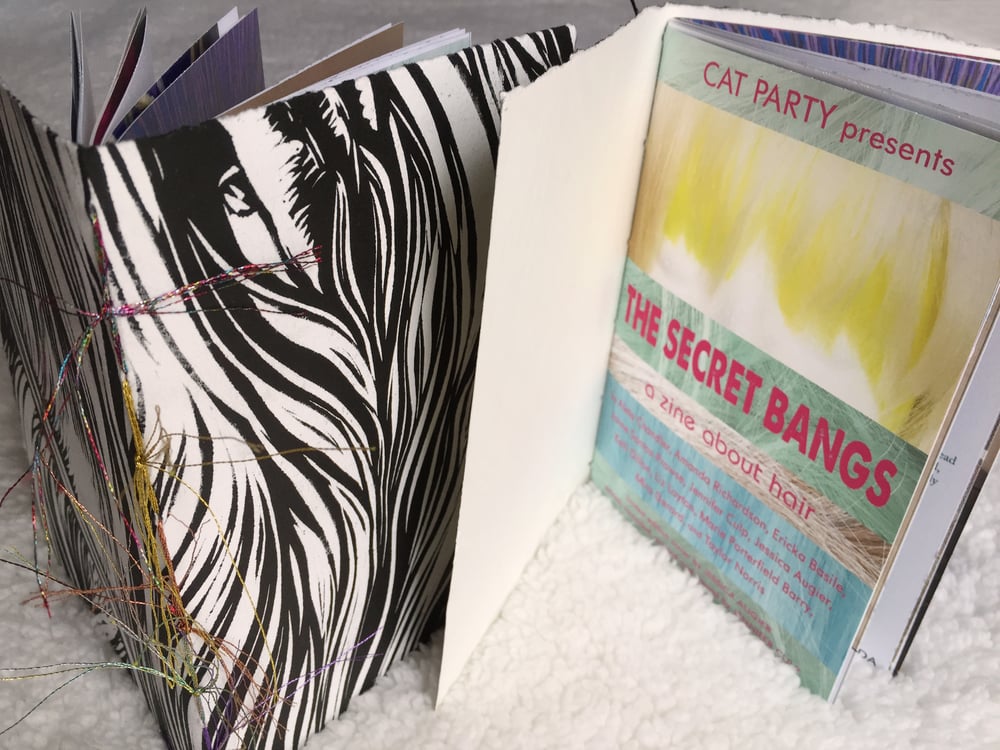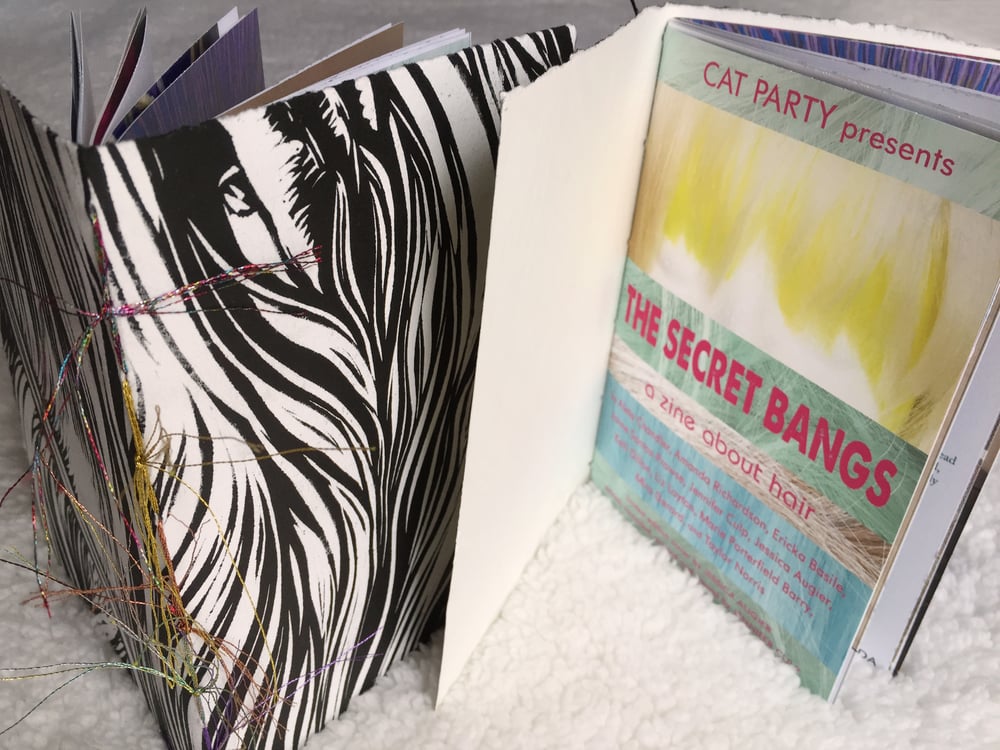 The Secret Bangs: The Zine!
$15.00 / On Sale
Full-color 40+ page zine printed on high-quality photo paper. Features images and writing from 11 women artists working in various media, including painting, drawing, ceramics, embroidery, makeup, photography, and mixed media work. Limited edition includes a relief print cover by New York-based printmaker Jessica Augier; get 'em while they're available! Individually hand-bound by Jennifer Culp.
NEW PRICE INCLUDES SHIPPING! $15 flat.