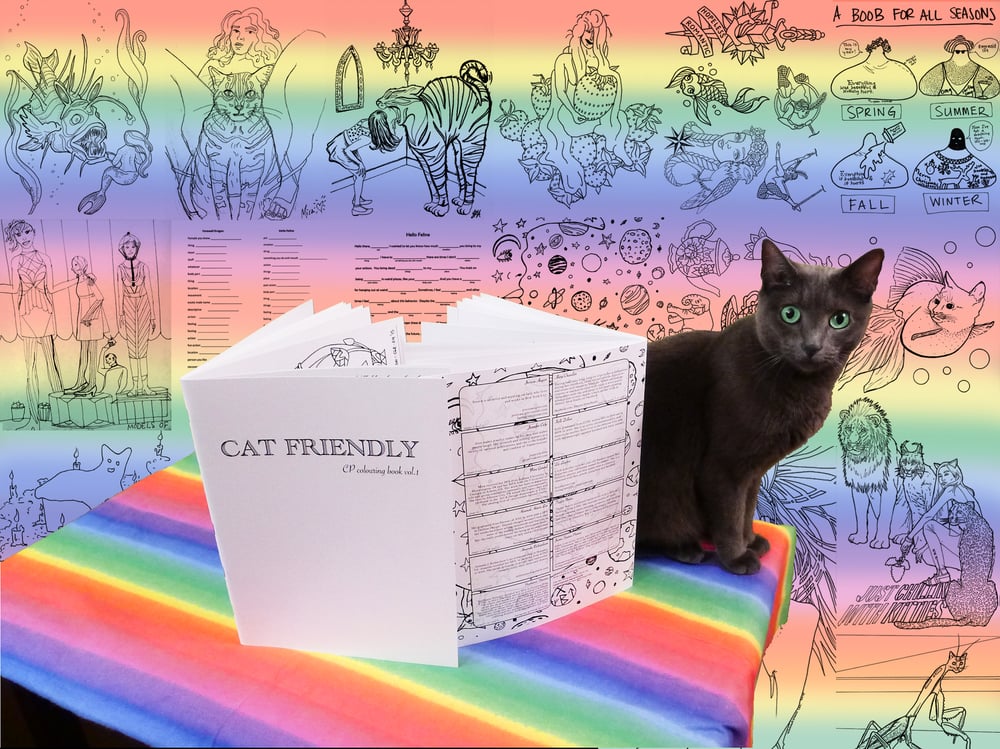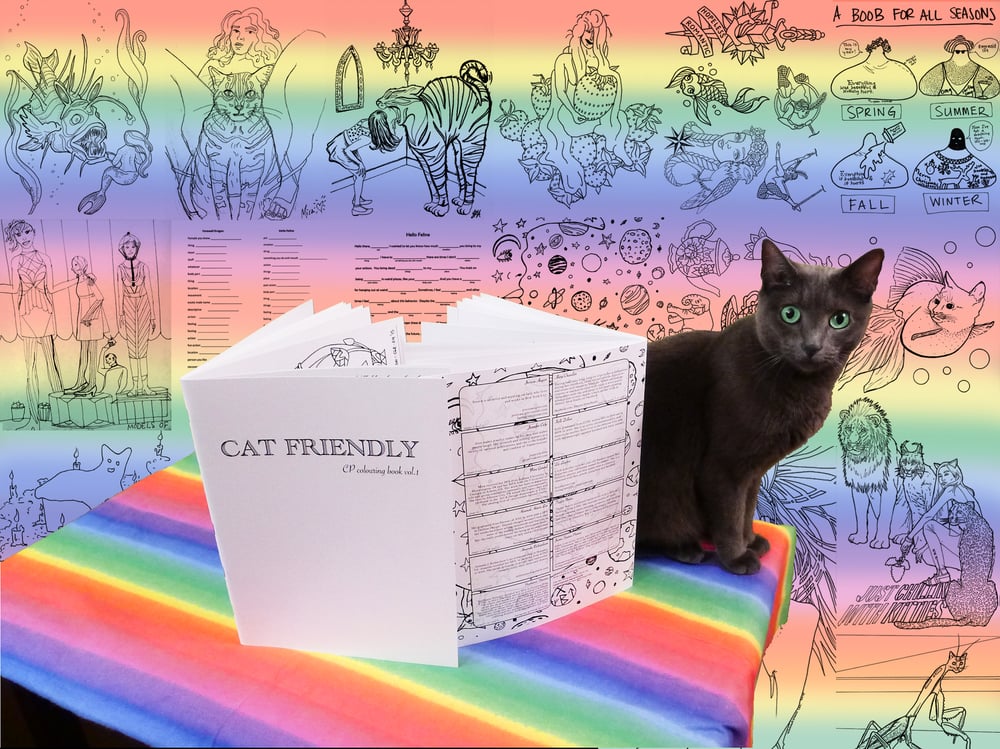 Cat Friendly: The Colouring Book!
$13.00
Premium adult coloring book printed on card stock paper, each page measures 8 1/2" by 11".
Features over 24 pages of original line art & MadLibs from 11 women artists of various media: Jessica Augier, Aleta Chandler, Jennifer Culp, Kelli Dillon, Mira Gerard, Liz Layton, Hannah Haein Lee, Taylor Norris, Amanda Richardson, Jaime Santos-Prowse, and Stephanie Streeter.
Curated and quality tested by Hannah Haein Lee. Color pencil, watercolor, acrylic, metallic sharpie, highlighter, and nail polish safe; the cat in the photo is not included.
$13 INCLUDING SHIPPING. - Almost sold out! Low inventory.