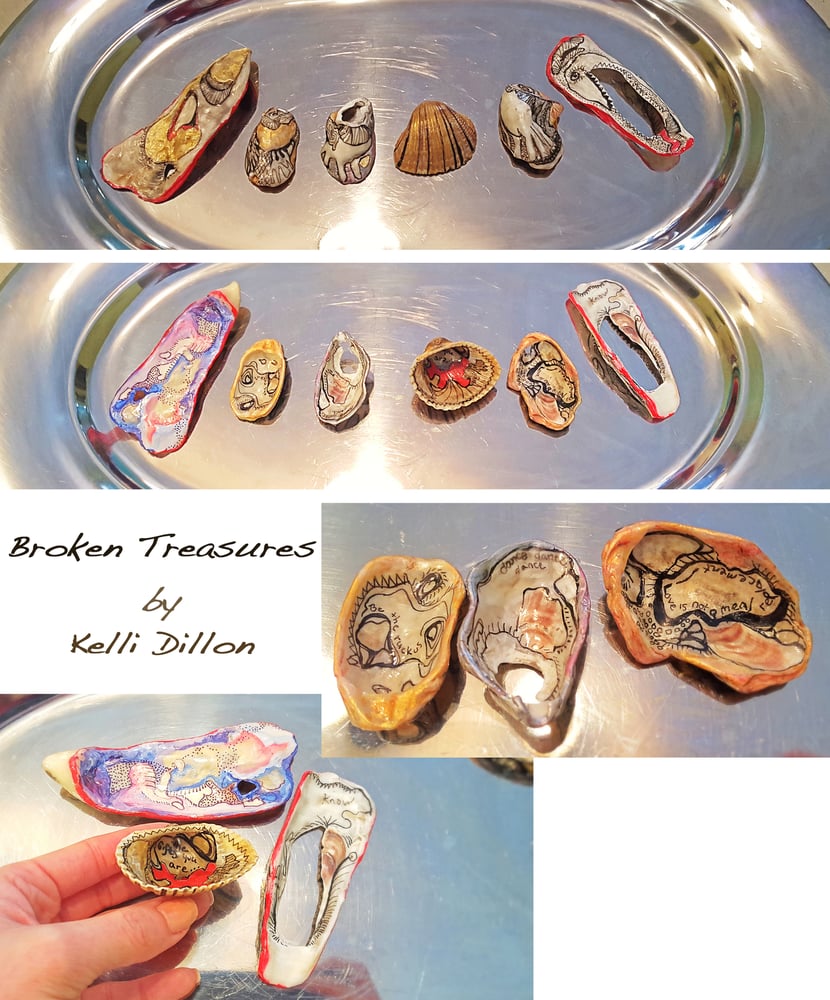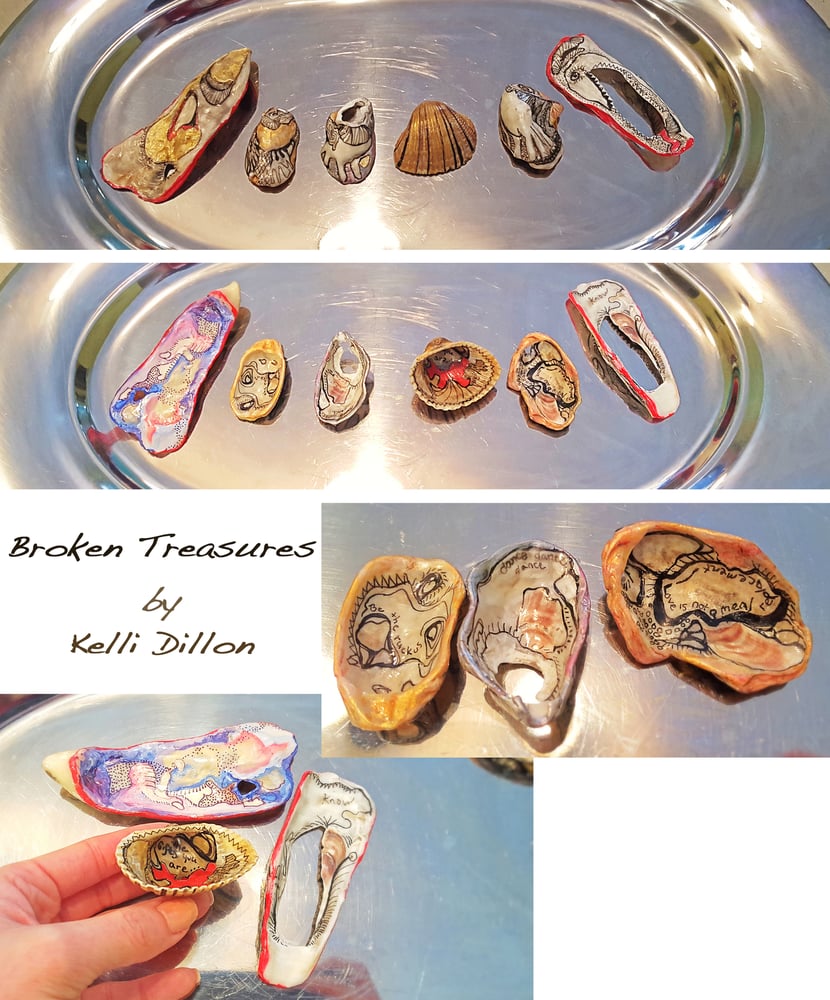 Broken Treasures (set of 6, price includes shipping)
by Kelli Dillon
$45.00
This is a great opportunity to acquire one-of-a-kind, hand drawn and painted six sea shells for you or someone you care about, for a great price!
Kelli found shells during her many walks on Edisto beach looking for sea turtle nests, Dolphins, or other moments with nature.
Each unique exoskeleton is adorned using Micron pens, acrylic paint, and acrylic varnish. Measurements vary from the biggest one being 4 1/2" and the smallest 2" in length. The set price is $45, including USPS Priority parcel ($8 value).
"I am awed by the beauty and might of nature which is especially evident to me at the shore. And while I'm hunting for treasures on the beach, I often become lost in my thoughts. Sometimes during these musings I make peace with a problem or I learn something about myself and the shells serve as mementos to this process.
I choose each shell for its intrinsic beauty and am mindful that they are the remains of deceased animals. I incorporate doodles in the design to reflect the meditative quality of walks on the beach and include a message on each shell for the viewer to interpret." -Kelly Dillon, the artist